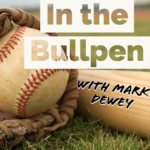 There's much at stake in how MLB and MLBPA handle the current negotiations in hopes of starting a 2020 baseball season. There is hope for the upcoming negotiations, as well as some fear concerning the entire process of beginning the season. Also, on this Memorial Day we should engage in grateful remembrance for those who overcame fear to defend our freedom. Most of all, we need to remember that the only true and lasting freedom is found in Jesus Christ. 
Download our App: https://subsplash.com/fightlaughfeastnetwork/app
Join the Club: https://flfnetwork.com/membership/
Register for our first annual Fight Laugh Feast Conference. We are bringing a mix of beer and Psalms, fellowship and food, and engaging speakers to Nashville October 1st through the 3rd, and hope to see you there. We will be wrapping up the conference with a full network show, with all your favorite hosts up on stage. Visit https://flfnetwork.com/coming-soon/ to register now. Early bird registration ends June 15th, so don't wait any longer. See you in Nashville!