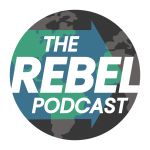 P Nate and Pootie come out of semi-retirement in order to talk through the bombardment of lies being propagated in the culture.
From election coverage, to covid information, the trucker convoy and now War in Ukraine propaganda we see more and more Christians forgetting an inescapable concept: there is no neutrality.
We are called to be discerning truth seekers… how can we do that?