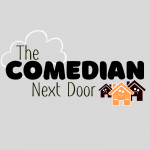 This week's Bonus Conversation has to do with all things education. The Peaches doesn't know which is more outside of her control: her ability to sleep at night, or her ability to make her son do his schoolwork…
In our community, most of our brothers and sisters in Christ are NOT familiar with the philosophy of education that is commonplace among people in the Fight Laugh Feast Network. We don't have a church full of Christians who "get it," and that feels discouraging sometimes.
Here's an analogy about painting a garage that might feel relatable…
It's difficult to help others educate their children in Christian orthodoxy, when the parents were ALSO products of public school. How to we even begin to unpack all the misunderstandings and bad assumptions?
You can reach out to us by emailing [email protected] Also, visit flfnetwork.com to get more information about the Fight Laugh Feast Conference. (That's coming up in October. Be there or be square!)