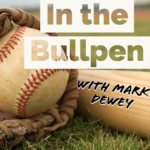 The question isn't whether there will be a cost; rather, what the cost will be and if we're willing to pay it.
Register for our first annual Fight Laugh Feast Conference. It is going to be in Nashville October 1st through 3rd and the theme of the conference is: "Weapons for this War." Rowdy Christian media meets the conference world – not for the faint of heart. Psalm singing, punch you in the gut talks covering a range of topics from education to politics to history to economics and creativity. The conference will conclude with a massive Fight Laugh Feast Network mashup, with representatives from all your favorite shows all on one show, fighting, laughing, and feasting. And then we really will feast together, with food trucks bringing in dinner to close out the conference. So please join us this October 1st through the 3rd as we build a rowdy Christian culture for God's glory and our good. Go to https://flfnetwork.com/coming-soon/ to register today. Don't forget, Club Members get $100 off the registration fee. 
Become a club member and help support the FLF Network and "In the Bullpen." You get access to bonus content, behind the scenes material, and other great stuff by signing up at  https://flfnetwork.com/membership/ using the code IN THE BULLPEN.
Go to: https://subsplash.com/fightlaughfeastnetwork/app and download our App