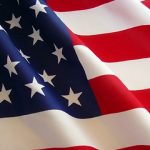 Why does Amanda ("Peaches") have a reputation for being The Salty One, when sis-in-law, Marla, says offensive things, too? (John has an answer the Peaches doesn't like.) Then we go to the Mail Bag… Our neighbor doesn't know any Christians who are able to laugh at themselves! NONE! How can we move beyond the "safe" topics like slipping on banana peels and learn to laugh at ourselves?

Sign up for John's comedy workshop at Fight Laugh Feast University! It's called "Life is Hardy Har-Hard."
Click here: https://flfnetwork.com/product/life-is-hardy-har-hard-a-comedy-workshop-for-christians/
The Peaches writes these descriptions. Aren't they interesting?
Watch the Butter Video by clicking this link: I Just Need Butter It's hysterical. Click it!
Later, we explore the role of the Straight Man. Groaning and eye-rolling is a legitimate part of the Comedy Team, Neighbor! And then the Peaches is in a Whirl about the manipulation behind phrases like "I'm not going to debate" or "I'm not trying to change your mind." DON'T FALL FOR IT, NEIGHBOR! THEY ARE LYING POLITELY, and they definitely ARE trying to change your mind! Don't be a naive girl at a college frat party!
Bottom line: we want to be friends with people who laugh. Let's learn how to do that more often!
Make sure you register for the Fight Laugh Feast Conference, taking place in Tennessee this September. The Comedian Next Door and the Peaches will see you there!